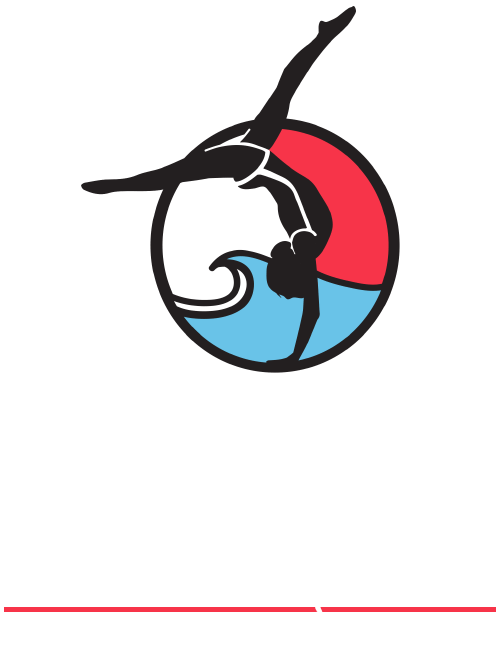 Get the Most With Crystal Coast Gymnastics!
Endless Fun Throughout the Year
Does your child have an upcoming birthday? Need afterschool care for your little ones? Trust the dedicated team at Crystal Coast Gymnastics! We offer after school programs, birthday parties, summer camps, and gymnastics classes to families throughout Newport, NC, and beyond. Safety and fun are at the forefront of our minds.
Additionally, all of our camp and afterschool programs are "a la carte," meaning that parents pay for the days they need. We also offer easy registration, exploration of camp schedules, make-up lesson requests, and more through our online parent portal!
AfterSchool Programs
Let your children burn off some energy, make new friends, and build confidence through the Crystal Coast Gymnastics afterschool programs. Our instructors are USA Gymnastics Safety Certified, and Background Checked through the National Center for Safety Initiatives. Additionally, instructors meet the driving requirements of our insurance carrier.
What's Included?
Transportation TO Crystal Coast Gymnastics FROM Morehead City Primary School, Morehead Elementary School, St. Egbert's Catholic School, Bogue Sound Elementary, White Oak Elementary, Newport Pre K, Newport Elementary and Gramercy Christian School on school days
Daily Afterschool Gymnastics Class, Ninja Class, OR Supervised Outdoor Play
Supervised snack/rest time. Snacks provided.
Supervised homework time
Transportation
Crystal Coast after school program follows the Carteret county school calendar. There are no after school programs on holidays or half days for Carteret county school.
Student/Instructor ratio is a maximum of 10:1
Student pick-up time is 6 p.m.
Pricing
No annual registration fees.
The first payment is due upon registration.
$300/month includes daily transportation, gymnastics class, supervised snack/drink/rest time, and homework assistance.
Tuition is due the 1st of each month for nine months based on the 180-day Carteret County School Year.
A la carte option available. This is priced on the number of days per week you require. You must select the days in advance.
Birthday Parties!
Come and celebrate your child's big day with Crystal Coast Gymnastics. We offer a wide variety of gymnastics courses, including the NinjaZone! Activities include jumping on the trampoline, climbing through obstacle courses, playing group games, and other gymnastics activities. Ensure that your children have a birthday they'll never forget at our safe, fun, and adventurous gymnastics center in Newport, NC.
What We Provide
A USA Gymnastics Safety Certified Party Leader and a Party Helper to ensure your child and their guests all have a fantastic, safe time.
Set up of both the party area and the gymnastics equipment
Our qualified staff will ensure your child and their friends have a blast playing in our fully equipped 10,000 square foot facility.
Assistance serving your food and refreshments and organizing gift opening in addition to cleaning up everything after the party.
What You Provide
Any food or refreshments you wish to serve
All paper products, table cloths, and decorations
Serving utensils
Candles and matches
Anything else you would like to serve to your guests (No alcohol, please!)
Additional Information
Parties are booked on a first-come, first-served basis and are held on Saturdays at 12:00 p.m., 2:00 p.m., or 4:00 pm. We require a $50 deposit to save any party date (due at the time of booking). We will not hold a time without a deposit!
All participants MUST bring a signed waiver. We will provide you with waivers at the time you book the party.
Cost & Format
Parties consist of 1 hour of activities on the gym floor with 30 minutes in our party area.
Parties cost $200 for the hour and a half. The price includes 15 children (including the birthday child). We charge $10 each for additional children.
We offer our "traditional" gymnastics party and a Ninja Option!
Summer Camp
Encourage your child to develop new passions with our summer camps! A "no bummer summer" is ahead when you sign up for Crystal Coast Gymnastics. Your child will build confidence, make new friends, and have a ton of fun being active!
Additional Information
Weekly Themes–something for everyone.
Camps are available for a full day or half.
Supervised late pick-up available for working parents.
Camp Hours: 8:00-4:00. Late pick-up is available. Must be pre-arranged.
Pricing
Full-day camp cost: $60/day with 5 days at $270.
Cost for half-day camp: $35/day with 5 days at $170.

Sibling Discount and Multiweek Discount 10% applies only to full weeks of full days.

Camps are a la carte–pay for just the days you need.
Drop-in option available for an additional $10/day