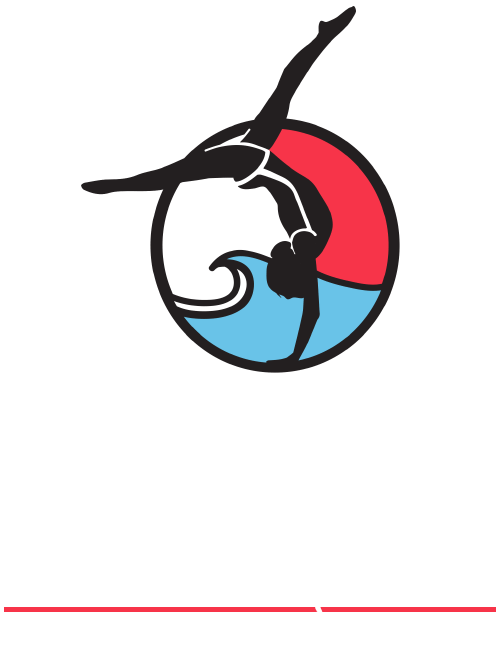 Morehead City's Only Full Scale Gymnastics Facility!
Gymnastics, Tumbling, Acrobatics, & More!
Crystal Coast Gymnastics is a gymnastics center with well trained passionate instructors ready to teach your child. We also offer afterschool programs, competitive gymnastics, NinjaZone, and more, we're sure your kid will burn off some energy while having fun! Located in Newport, NC, we invite families from all over to stop by to learn more about our packages and sign your child up today.
Programs We Offer Include:
Competitive Gymnastics
Crystal Coast Gymnastics is proud to offer competitive opportunities to any athlete at any level, male or female. Our Team Staff are Safety Certified USA Gymnastics Professional Members. Each member of our team holds appropriate coaching certifications through the USA Gymnastics University School of Competitive Gymnastics. Our Team Programs prepare our junior athletes for successful competition at every level. We view it as our responsibility to provide the equipment and coaching that will allow our athletes to reach any goal in gymnastics.
Acrobatics & Tumbling Team
We are excited to announce our new acrobatic and tumbling program and are proud to be the first USA gymnastics member club to offer this discipline in North Carolina. Acrobatics & Tumbling (A&T) is a discipline of USA Gymnastics. The National Collegiate Acrobatics and Tumbling Association (NCATA) is the governing body of collegiate A&T. Acrobatics & Tumbling is the evolution of different forms of gymnastics. The sport involves tumbling, tosses, acrobatic lifts, and pyramids. Competitors in this sport demonstrate significant strength, power, flexibility, and balance in their skill set. The group competes as a team on all of the skills and then performs a routine to music with everything tied together.
Gymnastics Instruction
Introduce your child to an exciting athletic endeavor through our gymnastics programs. From vaulting to floor exercise to parallel bars, gymnastics consists of developing or displaying physical agility and coordination. Walkers to 18 years old are welcome and encouraged to build their strength, flexibility, balance, and more!
This is an instructor-led, parent-assisted class. Students perform an interactive warm-up, floor circuit with a vault aspect included, and a rotation of beam and bars depending on the week. Our instructors use age-appropriate equipment for all instruction. Students typically end with a fun learning activity such as trampoline, tumble track, or Pit.
Crystal Coast Gymnastics is proud to work with each child at their own pace. Our school-aged program uses a carefully developed curriculum that ensures consistency across classes. Build on fundamentals in this program!
Acrobatics & 
Tumbling Instruction
Crystal Coast Gymnastics is proud to offer acrobatics & tumbling courses for children ages 18 months to 18 years. This form of gymnastics develops strength, flexibility, momentum, and stability. These classes are designed to cater to students wishing to improve their tumbling for activities such as cheerleading, acrobatics and tumbling. To learn more about this exciting new sport, visit thencata.org!
USA Gymnastics Club Member
US Center for Safe Sports
USA Gymnastics Safe Sport